MESH BOX
Mesh box
Mesh boxes:
Used in various industries
machinery
chemicals
wholesale
paper
For pallets:
heavy items unitized
packing days reduced
Used as a storage shelf
Stacked during storage
Just keep it like that
Lift it like cargo
Efficient use of storage space
Reduce return costs after use.
Description
Ideal for storing heavy loose items
Size example
Nominal dimensions
Leg height
Gate
Outer dimension (mm)
Form
W
L
H
W
L
H
GN-111
1000
800
700
100
Half open
1030
840
855
GN-112
1200
1000
750
100
Half open
1230
1040
905
GN-113
1050
1050
850
100
Half open
1080
1090
1005
Related Products
Tripod for charcoal pot
Name: tripod for charcoal pot/ uwaki
Material: iron cast
Feature:
This tripot for charcoal pot helps to adjust heat that is suitable to grill meat, corn,.. without turning black
Due to being made from iron cast, it is so durable to use for such a long time
Size: D27.5xD18.5cm
Made in Vietnam
not rated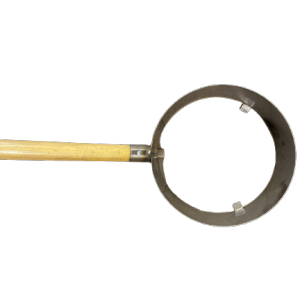 Fire Starter Big
Fire Starter Big used to start a charcoal fire.
You can start a fire efficiently.
The handle is long.
So it is difficult for the hand to get hot.
A replacement pan for stainless steel fire starters.
You can make enough fire.
It is a must-have item.
not rated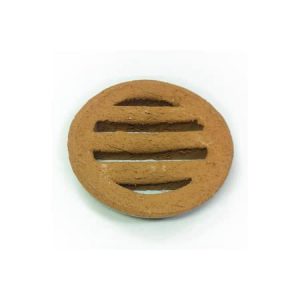 Diatomaceous Earth Perforated Plate
Purpose of the Diatomaceous Earth Perforated Plate:
Supply air to the fuel to increase the heat.
It is possible to use a shichirin.
Without a perforated plate.
But using a perforated plate is economical.
Because it improves air passage.
It also eliminates disappearance.
And reduces the amount of charcoal.
 The eye plate is a consumable item.
It is a part that needs to be replaced regularly.
It comes with a pan on the bottom.
But the net is sold separately.
not rated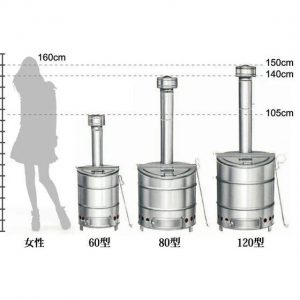 Stainless steel burn barrel
Stainless steel burn barrel:
Incinerates combustible waste
detoxifies the discharged harmful substances
By incinerating garbage:
the volume can be reduced
Highly heat-resistant
Corrosion-resistant
Excellent durability
not rated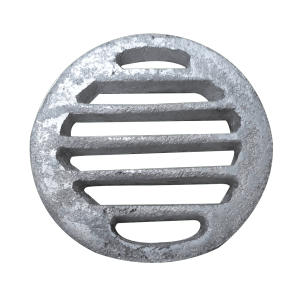 Cast grate 10
Place it under fuel such as a stove.
It will supply air to increase the heat.
It's made of metal, not ceramic.
So it won't break easily.
Even if you handle it roughly.
The gap is wide.
Charcoal can easily fall off.
But it burns well.
Because the air supplied is large.
There is no problem in practical use.
So please choose which you prefer.
not rated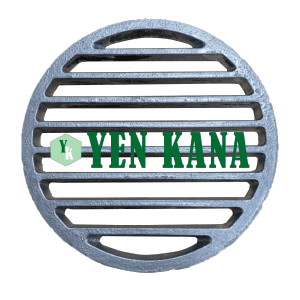 Ventilatory part of charcoal pot
Name: ventilatory part of charcoal pot/ imono sunoko
Material: iron cast
Usages:
– Used for fire stoves.
– It is thicker than a normal one.
– Since it is made of iron cast, there is no worry of breaking, so it is safe
Please note that ventilatory part of charcoal pot may rust
Size: Diameter 10.3cm・21cm
Thickness: 0.7-1 cm
not rated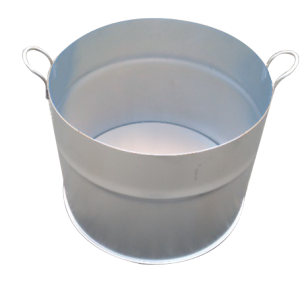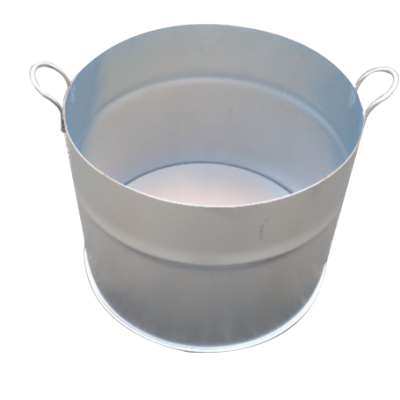 Half-cut drum can
Half-cut drum can:
It's the drum get cut in half.
It is used when kneading concrete.
It can be used for various purposes:
Such as farm work, feed container…
It is a cut drum.
But the cut end is safely processed
Due to its moderate weight
It can be used outdoors without instability
not rated