GRILLING EQUIPMENTS
Washable BBQ Net
Name: Washable BBQ Net/ Kanami
Material: Inox 304
Shape: flat round, trapezoid round
Features: The surface of washable BBQ Net is smooth.
It is surrounded by the durable edges.
You can use safely.
Usage: Used at yakiniku (BBQ) restaurants.
Size: D 27-28cm
Related Products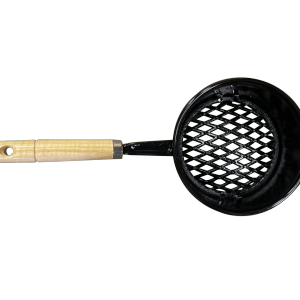 Fire Starter Small
Fire Starter Small is used to start a charcoal fire.
You can start a fire efficiently.
The handle is long.
It is difficult for the hand to get hot.
The bottom of this fire starter is integrated.
The pan cannot be replaced.
You can make enough fire.
It is a must-have item.
not rated